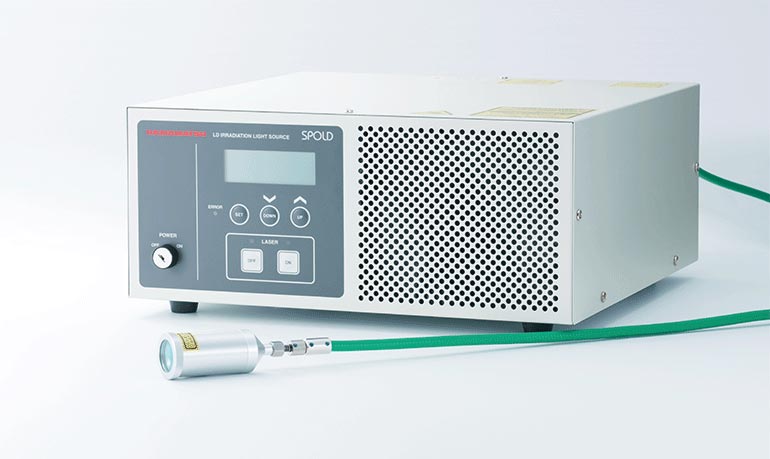 Applied products of semiconductor lasers
Semiconductor laser products ideal for thermal processing applications.
The lower price due to higher output power of semiconductor lasers has expanded the application of laser processing. However, there is still anxiety about reliability and quality control, which block dissemination of laser processing. Hamamatsu Photonics believes that to understand the process for stable laser processing is essential to eliminate such anxiety and focuses on visual control of the processing. Hamamatsu Photonics offers various kinds of semiconductor laser applied products which can be used in wide range of application from R&D to production site.


Weld, Solder, Cure or Sinter with SPOLD® LD irradiation light source
Application to laser sintering of conductive inks
Select from applications
Select by usage situation
R&D
This model enables experiments while checking the processing temperature in real time.
Manufacturing process
SPOLD® built-in process monitor
This model combines processing laser and temperature monitoring in a single fibre.
SPOLD®LD irradiation light source
This model is capable of local heating to the targeted spot with a uniform laser beamprofile.
This is a high power model with no fiber output loss. It is easy to construct as a light source for industrial robots, etc., because there is no concern about twisting of fibers.